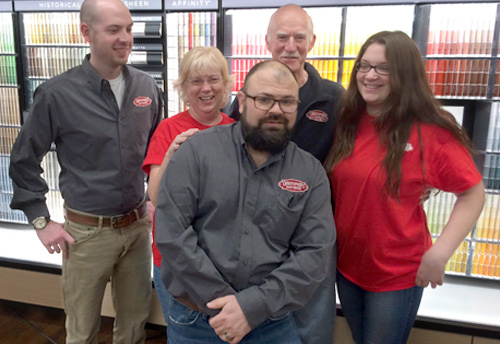 Our Story
About Christopher's Hardware
Christopher's Hardware is a family owned and operated hardware store in Sandy Spring, Md. Tom and his family opened their first store in 1980 and they continue to operate this store as well as a hardware store in Glen Echo, Md. The Sandy Spring store actually opened in 1995 as Ashton Paint and Hardware in the Ashton Village Center, about ½ mile from the current location.
In 2012, the hardware store moved and opened as Christopher's Hardware in Sandy Spring. Tom, his wife Glenna, and son Thomas manage this location. In addition to the family members, Christopher's employs many fantastic employees to help you with all your home projects. The store closes early on many national holidays and is closed four days out of the year: New Year's Day, Easter Sunday, Thanksgiving, and Christmas.
Community Involvement
In 2014, we were so fortunate to have participated in many community events. Our participation included Olney Community Night; Empty Bowls Supper; and Sandy Spring Museum's Strawberry Festival & Fall Festival. Additionally, we hosted numerous seminars, demonstrations, and customer appreciations days at the store. Of course, we have also donated time and product to local Boy Scout Troops and Eagle Scout projects, several Lions Clubs, many local community organizations and some county schools.